By on December 5, 2022 - 2:30pm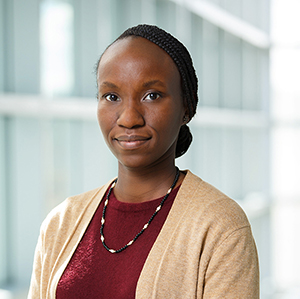 Infant Mortality, Race, and the American Roots of a Health Inequality
Join Dr. Wangui Muigai as she charts the history of one of the most enduring health disparities in America, the racial gap in infant survival. Drawing on a trove of historical records and archival materials, her presentation will examine the role of changing medical theories, Black activism, and public health initiatives to identify and prevent the causes of infant death in Black communities. Dr. Muigai will consider the legacy of these early campaigns in ongoing, contemporary efforts to improve Black health and birth outcomes.
Dr. Muigai is an Assistant Professor at Brandeis University in the departments of History, African & African American Studies and the Health: Science, Society, and Policy Program. Dr. Muigai was named a 2022-2023 Andrew Carnegie Fellow and a Class of 2025 Fellow in the Greenwall Faculty Scholars Program in Bioethics. In 2017, she was the History Fellow at the American College of Obstetricians and Gynecologists in Washington, D.C.
This event has already passed. Click here to watch a recording of the lecture.