By on September 13, 2019 - 3:13pm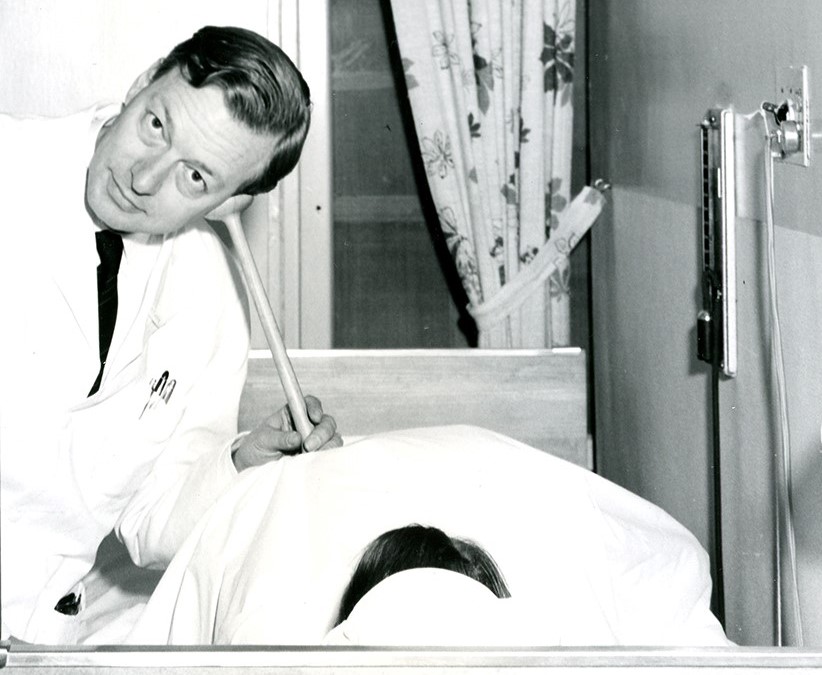 Dr. Fritz Fuchs was an internationally known obstetrician and gynecologist who, along with his colleague, Povi Riis, was the first to use amniocentesis for detecting the sex of a fetus in Demark in 1955. This led to the eventual use of amniocentesis procedure to detect genetic disorders in fetuses.
 Dr. Fuchs immigrated to the United States in 1965 when he was offered the positions of Given Professor of Obstetrics and Gynecology and chairman/chief of the Department of Obstetrics and Gynecology at New York Hospital-Cornell Medical Center (now NewYork-Presbyterian/Weill Cornell Medicine.) He established an amniocentesis laboratory to continue his groundbreaking research with mid-trimester amniocentesis.
 In collaboration with his wife, Dr. Anna-Riitta Fuchs, he conducted research on the prevention of premature labor. He also introduced the use of the laparoscope, an instrument used for viewing organs, in Ob/Gyn medical practice in the United States. 
 Visit our lobby exhibit at 1300 York Avenue for more information on Dr. Fritz Fuchs and four other pioneers in reproductive medicine.
Blog Category: News and Announcements