By Elizabeth Shepard on October 3, 2017 - 9:29am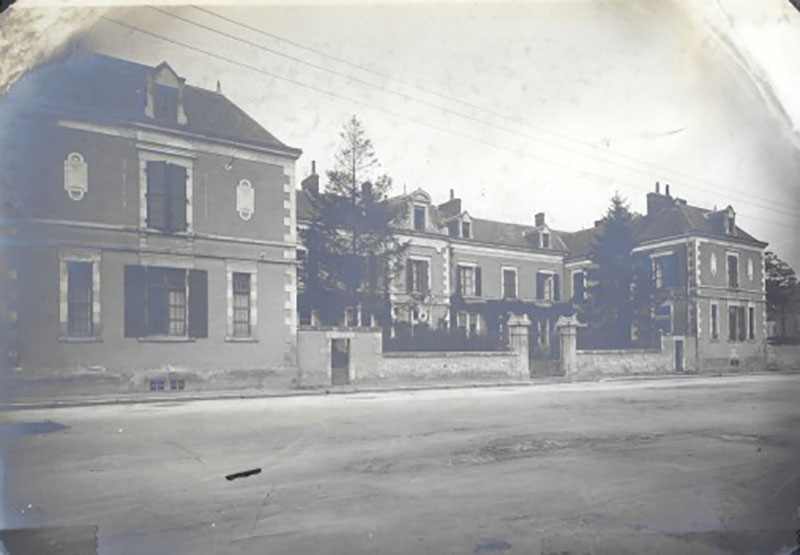 In 1916, the American Red Cross prepared for US possible involvement in the war by organizing base hospitals.  The Red Cross identified several major medical centers or hospitals to organize these units.  The idea was that the doctors and nurses would already work well together.  Each medical center or hospital supplied the personnel, equipment, and supplies for their unit. Twenty two doctors, 2 dentists, 65 Red Cross nurses, 22 nurses' aides, 153 enlisted men, 6 civilians, and chaplain staffed each base hospital for a two-year service.
The New York Hospital was assigned to Base Hospital No 9.  At this time, The New York Hospital and Cornell University Medical College were affiliated but were in separate locations. The Board of Governors decided that the senior attendings and house staff could serve in World War I.  They wanted the associate level doctors to stay and operate the hospital.  Thirty-three doctors from the hospital or medical college and 69 nurses who were alumni from the hospital's nursing school staffed this hospital. (photos: right)
 Base Hospital No 9 was deployed on July 21, 1917.  In August, they sailed on the USS Finland to France.  By September, they took over old insane asylum buildings at Chateauroux, France for the hospital. 
Initially Charles Gibson who was on the faculty of Cornell University Medical College headed the hospital.  Later Arthur Tasker was the commanding officer.  Eugene Pool, who was later the head of the Hospital for Special Surgery, was the chief of surgery at the hospital. 
 As a base hospital, they treated sick and wounded until they were well enough to go back to the front or home.  Most of the cases were contagious diseases.  Cases of the Spanish Flu appeared starting in July 1918.
 In spring 1918, the hospital became an orthopedic hospital.  A team of orthopedic surgeons worked under the direction of Lt Col Golthwaite with Richmond Stevens and Robert Schrock.   
The hospital offered special training to reconstruction aides and occupational therapists.  The reconstruction aides gave massage therapy; while, the occupational therapy people had the soldiers make things including furniture, shoes, and leather goods.  The idea was get the soldiers interested in doing something and using their muscles.  In addition, convalescing soldiers performed jobs such as providing security for the wards, working as orderlies, operating the post office, farming, working in the kitchen, and making surgical dressings.  
Base Hospital No 63 took over the hospital on Dec 31, 1918. 
In addition, to this Base Hospital, The New York Hospital and Cornell University Medical College doctors and nurses served at other base hospitals.  Fifteen doctors served with Base Hospital No 1 formed by Bellevue Hospital where Cornell University Medical College was in charge of their second division. 
Blog Category: Featured Stories