By on June 4, 2014 - 5:22am

This pamphlet comes from the Ruth Morris Bakwin, MD Papers. Ruth Bakwin (1898-1985), a 1923 graduate of Cornell University Medical College (now Weill Cornell Medical College) was very interested in the history of women in medicine. Bakwin's papers, donated to the Medical Center Archives in 1984, include articles she wrote on the subject of women in medicine. They also document her career as a pediatrician. Bakwin was married to another pediatrician, Harry Bakwin (1894-1973). Together they co-authored many articles concerning children's health. The Bakwin's also raised four children, traveled extensively around the world, and amassed one the best collections of Impressionist and Post-Impressionist art in the world (a Van Gogh they purchased in 1929 sold for over $40 million in 2006).
So how did Ruth Bakwin manage to do all this--pediatrician, researcher, writer, wife, mother, art collector? Well, lets go back to the pamphlet.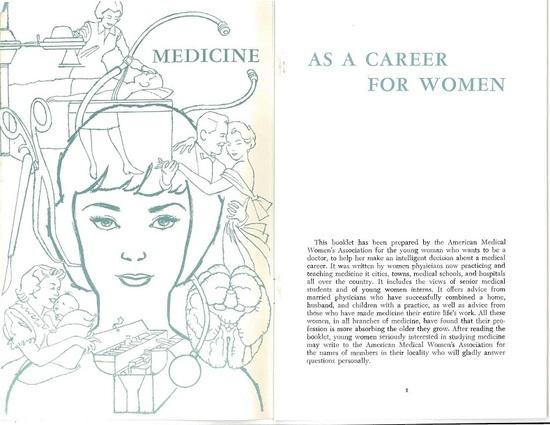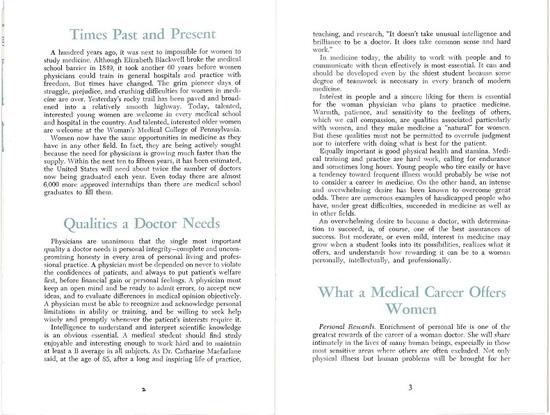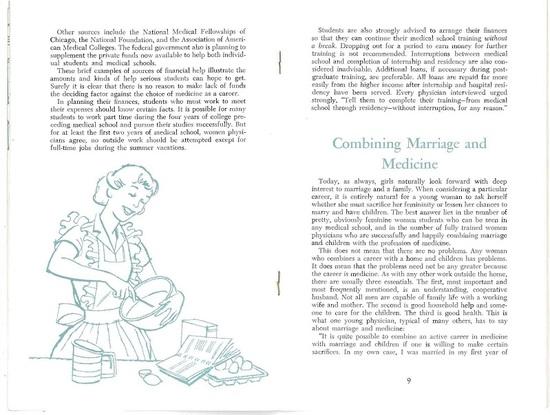 Granted, this pamphlet seems embarrassingly dated today, but you have to admire the ultimate purpose of the pamphlet--to get more women to pursue careers in medicine. And society has benefited by this immensely. Just ask the Weill Cornell Medical College Class of 2014. On May 29, 2014, Victoria Schulman, selected as the 2014 Distinguished Graduate Student Commencement Speaker, gave the commencement speech.
Blog Category: Featured Stories